News
Contact Us
Address: Qianfu Building, Laojie Road, Shiyan ,Shenzhen, China
Tel:86-755-2764 0414
Email:info@g-mold.com
Quick change mold | MUD mold Applications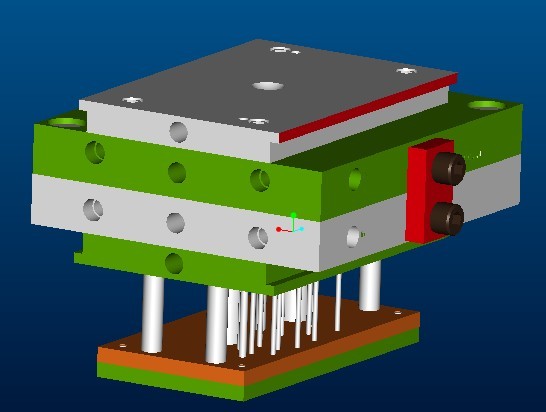 click picture for more information , MUD plasitc mold maker
1, plastic sample and prototype mold
Faster setup and start up means the MUD mold is ideal for this type of application. Even more important, engineering changes involve only the MUD mold insert, not an entire standard mold base. This keeps sample and experimental tooling time and cost to an absolute minimum.
2, Aluminum insert mold
The thermal conductivity of aluminum insert molds is much better than steel molds, Aluminum molds has faster cycling times. These light weight insert molds are also easy to handle and can be machined at higher speeds CNC. Aluminum can be used to make MUD molds.
3, Short production runs
MUD insert molds offer unparalleled advantages when a variety of parts must be produced in a short time period, a major plus for just-in-time scheduling. Literally hours of production time are gained by these fast changeovers, often eliminating the need for overtime. The lower cost of these insert molds also makes duplicate tooling attractive insurance for meeting critical deadlines.